Photobiography
1941 - 1950
1942
He began preparing for a degree in Architecture while in San Sebastian.
Although he earned a solid reputation as Goalkeeper for the Real Sociedad football team, due to a knee injury, he was forced to quit the sport altogether. 
He sat his exams in Santiago de Compostela and enrolled at the Universidad de Madrid, staying at the Colegio Mayor Ximénez de Cisneros.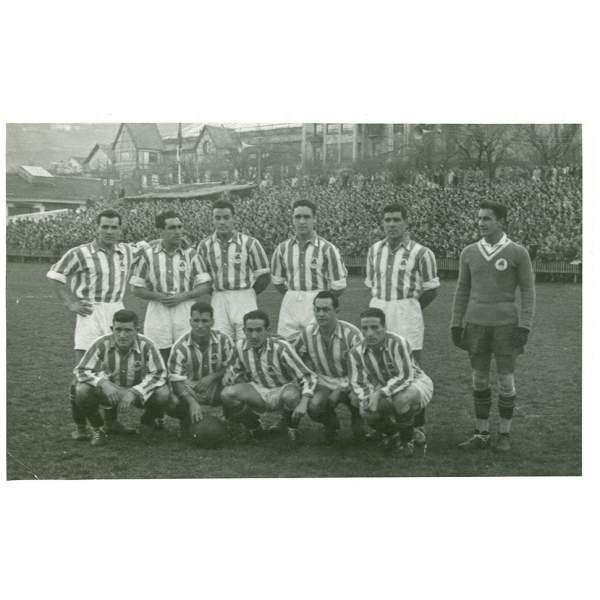 1 / 1
In his goalkeeper outfit, alongside the rest of the Real Sociedad football team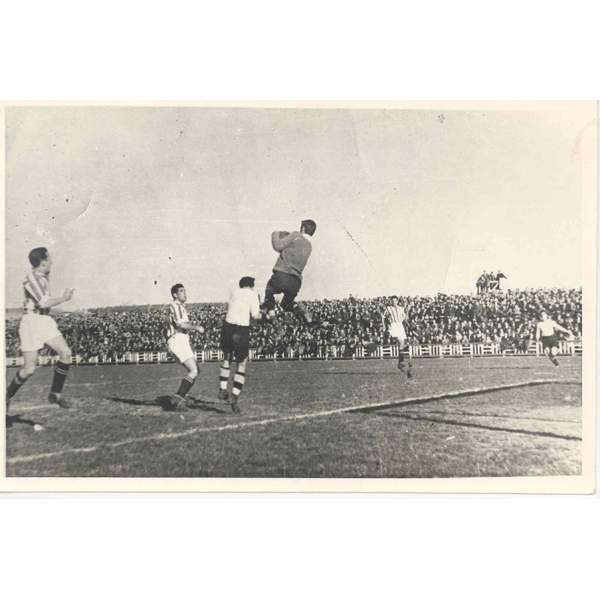 1 / 1
In mid-air, as goalkeeper for the Real Sociedad in the Atocha arena, San Sebastian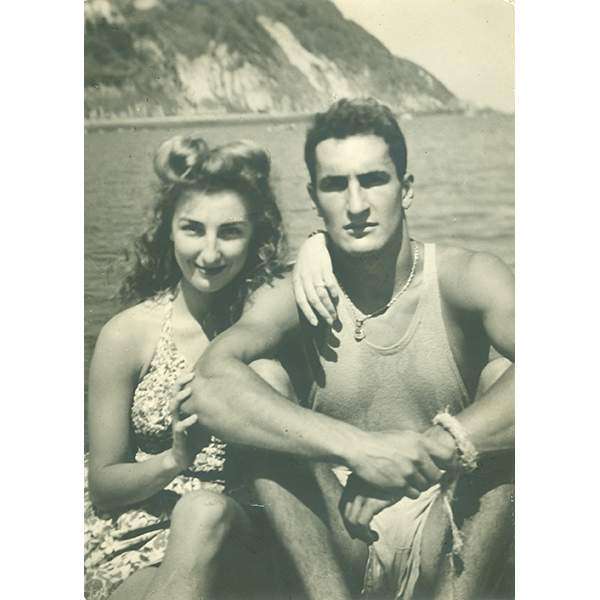 1 / 1
Chillida and his wife, Pilar Belzunce, at La Concha, San Sebastian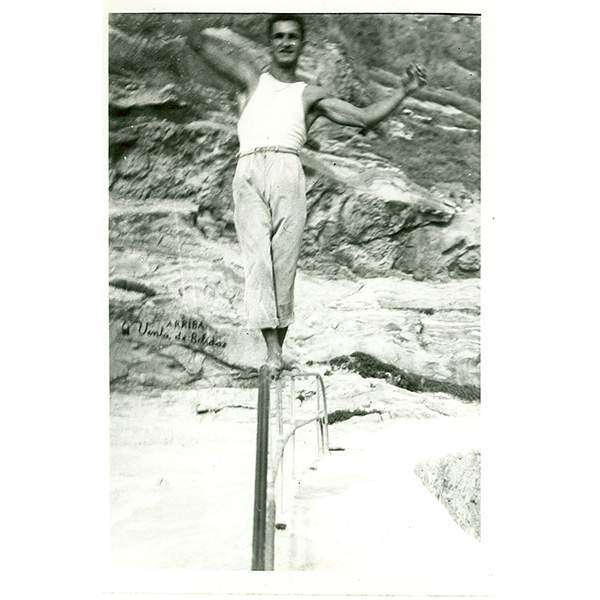 1 / 1
In the Santa Clara Island, San Sebastian
1947
He ceased studying architecture and began drawing for the Fine Arts Circle in Madrid. He entered the Sculpture workshop of José Martínez Repullés, a friend of his father's. The latter always encouraged Eduardo and his brothers' artistic vocation. 
Although he created his first pieces in clay, he soon realised he had no desire to work with this particular material.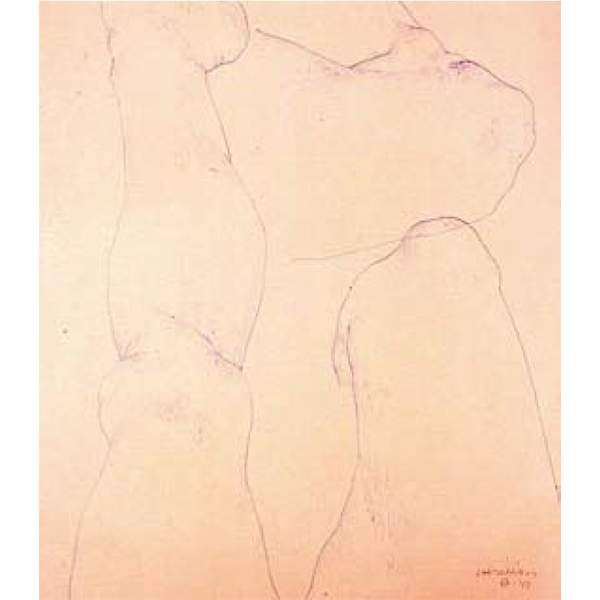 1 / 1
Self-portrait of his knees
1948
In October he moved to Paris, where he was given a room at the Colegio de España and met José Guerrero and Eusebio Sempere. 
Impressed by Archaic Greek Sculpture at the Louvre, he created his first plaster sculptures.
He began his life-long friendship with Pablo Palazuelo, who would be of great inspiration during this formational period.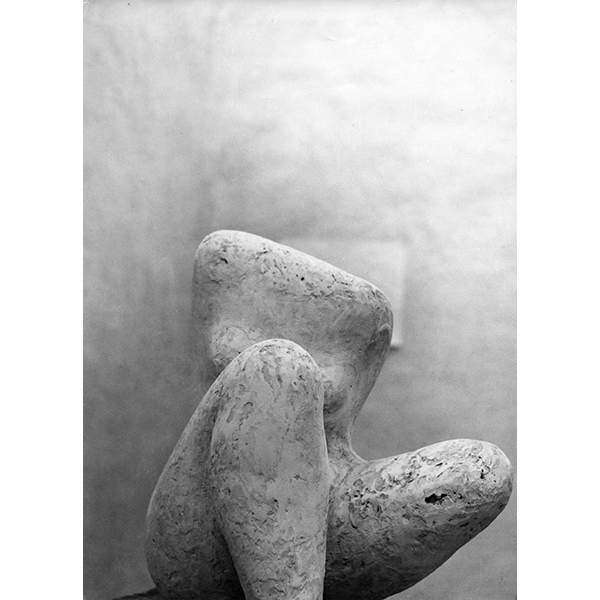 1 / 1
Forma [Form], one of his first plaster sculptures
1949
Bernard Dorival, Keeper at the Musée d´Art Moderne (whose Director, Jean Cassou, was greatly linked to the Basque painters of the time) selected Chillida's sculpture, Forma [Form], to be featured at the Salon de Mai in Paris.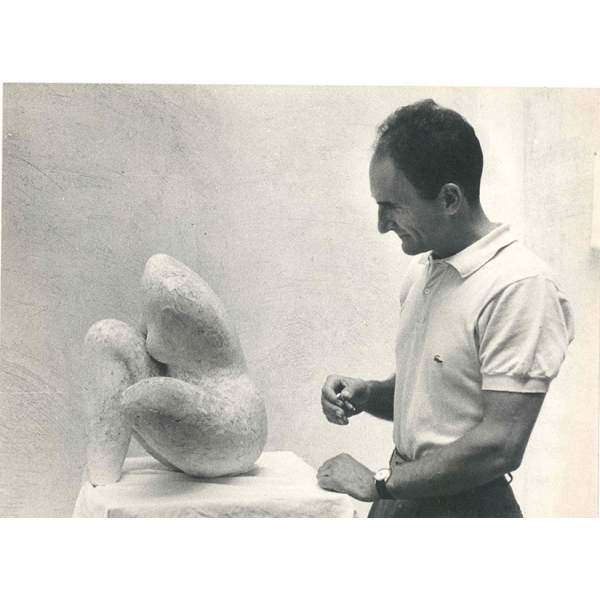 1 / 1
Chillida next to Forma, exhibited for the first time at the Salon de Mai in Paris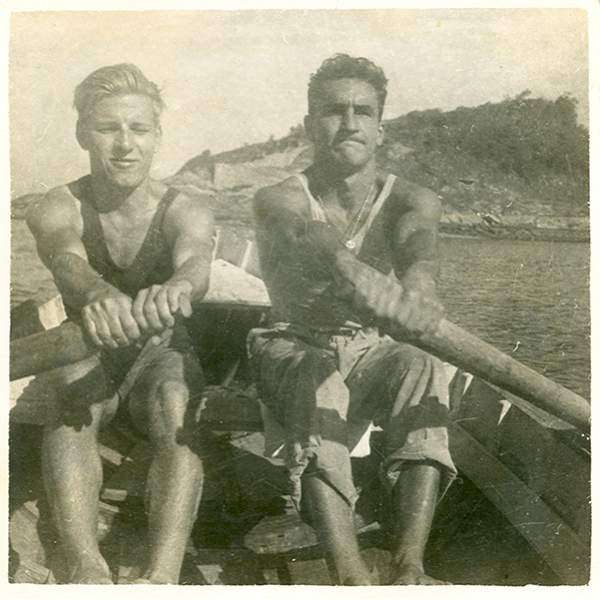 1 / 1
Rowing with his friend Juanjo Elósegui
1950
On 28 July, he married Pilar Belzunce at the Ayete Parish, in San Sebastian. 
They moved together to the Italian sculptor Genarelli's house in Villaines-sous-Bois, close to Paris, where both Pablo Palazuelo and the sculptor Pablo Durrio happened to work too.
Two of his sculptures, Torso and Metamorfosis were selected by Louis Clayeux to be exhibited at Les main éblouies at the Galerie Maeght. 
Torso, made of stone, is to date part of the Fondation Maeght's permanent collection in Saint-Paul de Vence.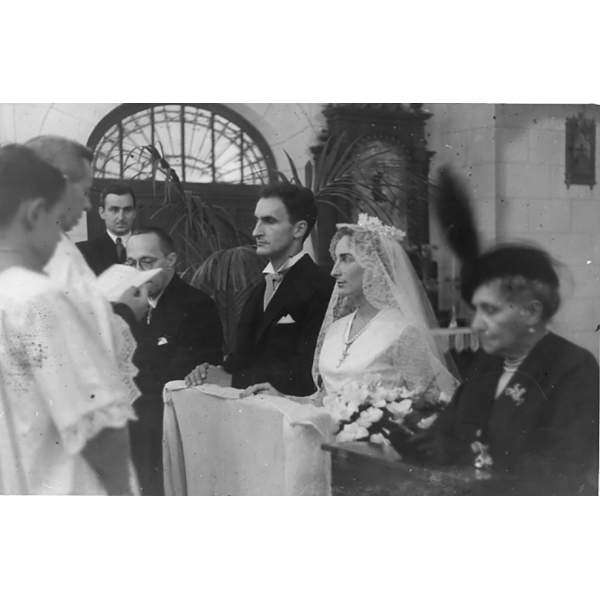 1 / 1
Chillida and Pilar Belzunce's wedding on 28 July 1950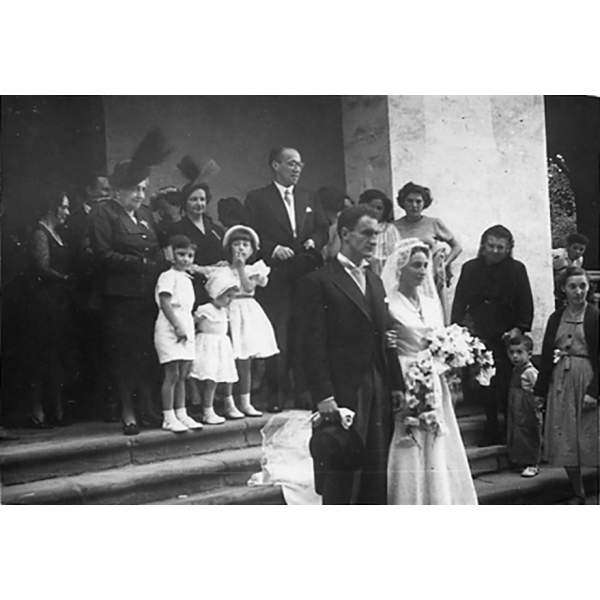 1 / 1
Chillida and Pilar Belzunce's wedding on 28 July 1950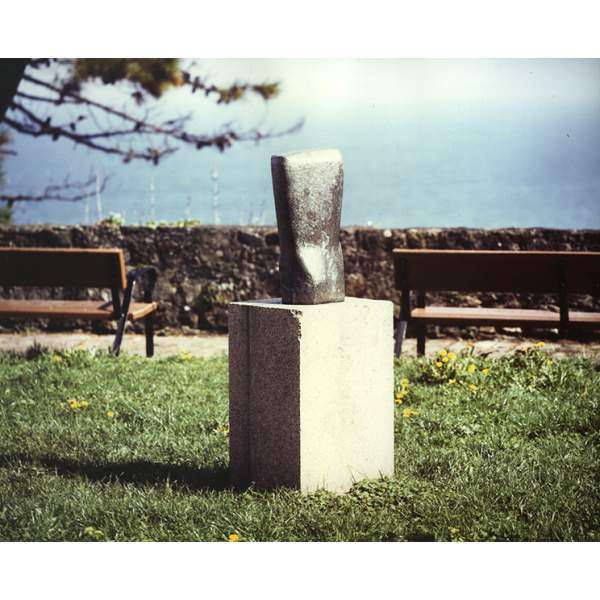 1 / 1
The sculpture Torso, in Mount Urgull, San Sebastian